Riverside House is the beginning of a second chance for everyone who calls it home, no matter how many ups and downs they've experienced in their lives. Once someone walks into our doors, they become family and we are with them through every step of their transition and journey.
In this testimonial, our client shares how her faith in God guided her through some of her toughest times. Her struggles began at an early age, but no matter what she went through or what choices she made, she continued to reach out to God until he was ready to save her from herself.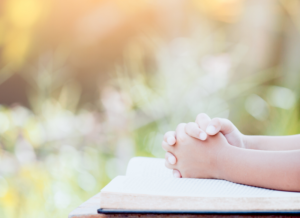 My name is Brenda. I moved out of my mom's house upon finding out that I was pregnant at the age of 16. When I was 17, I gave birth to my son. After having my son, Jeremiah Gabriel, I started to suffer from various postpartum mental health issues. I really didn't understand what I was going through. I was hospitalized several times, and the Department of Children and Families took custody of my son. I was charged with being an unfit mother. They assigned several tasks for me to complete to regain custody of my son. I gained custody of my son, but lost it again due to having to be placed in the hospital after fighting the system for three years. This time I was being taken to court to terminate my parental rights. Despite my efforts, I surrendered my rights and Jeremiah was adopted.

I began using drugs and was involved in abusive relationships. Losing him destroyed me and with my drug abuse, my mental health, only got worse. Medication helped a little, but I tried to commit suicide several times despite my unhappiness. Throughout all of this, I never lost hope in God. In 2008, I saw no way for life to get better, and I became involved with a man that sold and used drugs. He was very abusive and controlling every day. I was so unhappy, but stayed because it felt like all I had. I remember being high and praying to God to help me. One day the man I was living with talked me into robbing a bank while I was high on crack cocaine.

We got caught and because of my prior record and codependency, I was facing 15 years. I was so devastated that all I could do was pray and fast while stressing and crying. One day, I surrendered to the will of God, and told him that I would accept whatever he has for me. I was sentenced to 45 months in the BOP. I knew that I could not pull myself out of the life that I had gotten caught up in and God had rescued me.

During those three years I became sober, got medication management and counseling, and was freed from an abusive relationship. I had time to repair and heal. I thought a lot of Jeremiah. He's 19 years old now and when I got out of prison, my sister Kim was able to locate him. He and I have started to build a relationship. I always feared that he would hate me, but he is a bright and understanding young man and still has a lot of love for me. I've learned to forgive myself for things I've been through, and for things God has already forgiven me for. Even in my most hopeless moments I never gave up faith in God. When I had no way out of a lifestyle that was destroying me, God found a way to save me, and I never would have imagined that prison would have given me a chance to start over and become free of the things that were weighing on my soul. Now I have a fresh start and the child that I gave up all those years ago and I give all the glory to God, because he is able when we are not.
Brenda is like many of our clients whose faith in God helped them through their darkest moments. Here at Riverside House we believe that faith and second chances are a huge part of a smooth transition back into society as a returning citizen. Our program relies heavily on the generous donations that we receive from our community. If you're interested in donating today, please visit our Donation Page for more information.
*Name has been changed to protect the privacy of our client.