We Are Here To Help
Riverside Reentry 2.0:
Between 1,500 – 2,000 people are released from prison to Miami-Dade County each year. Riverside House believes that we should reach all of the formerly incarcerated and that all offenders should have guidance available to them, regardless of whether or not the individuals have gone through our residential program. Our goal is to guide them towards the path of a new, productive life.
Our 5-Year Expansion Program, also known as our Non-Residential Support Program, serves to assist graduates from our Residential Reentry Program, as well as all offenders struggling with life after incarceration. Riverside will grow our services over a 5-year period so that we will have enough resources and infrastructure to help 2,000 people annually. Life changes are never easy. At Riverside House, we believe that all offenders deserve to have a second chance.
The program includes a three-part program plan and variety of services to help offenders navigate the journey of their second chance at leading positive and productive lives.
The Day Reporting Center
The Center is our main location for our non-residential clients. It is located on the second floor of our facility and it is a place where alumni and ex-offenders can visit to use such resources as our Reentry 2.0 App and computers to conduct job searches and submit employment applications.
The Center is a positive co-working space with access to not only technology, but also to team members who can assist in guidance in a myriad of issues including family reunification, job skills training, spiritual development, counseling, and more.
Alumni Support Groups
The three years after release are critical because that is the period when individuals are most likely to relapse into a life of crime. The Alumni Support Group consists of the three years following an individual's release, period when our non-residential support in-house program will reach out to each individual regularly to check in and offer him or her support as needed.
Launch Community Support Groups
Community Support Groups are vital to round out the three-part program. While the Alumni Support Group and the Day Reporting Center are in-house components, we are also available to, and have a presence in, the community through our Reentry 2.0 Initiative. These outreach groups are led by a Riverside House team member who conducts voluntary meetings in a variety of locations on a regular schedule.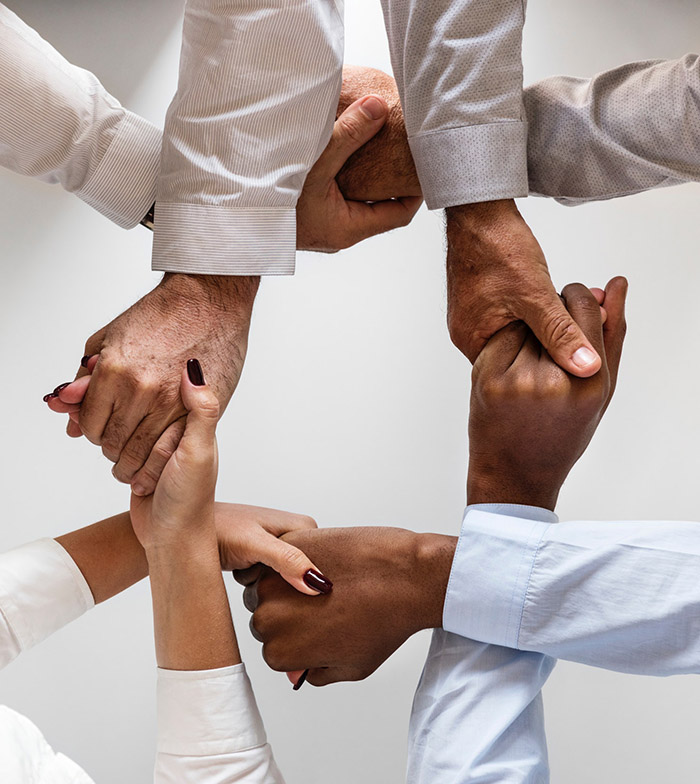 Case Management

Intake
Assessment
Counseling
Mental Health and Substance Abuse Therapy (Individual & Group)

Spiritual Development

Prayer Groups
Bible Study Groups
Life Skills Training (Budgeting, Resume Assistance etc.)
Community Referrals (Church, Jobs, Food and Housing)
We offer the above services at our Site Locations throughout Miami-Dade County. Please call 313-763-9998 for more information in order to connect with services offered at the site nearest you. We can also be reached via email at info@riverside-house.org. Our Fax Number is 305-292-3014.
Please note: All our services could also be accessed virtually.
Who Qualifies For The Program?
If you or a loved one is struggling with making the transition from an offender to living a positive and productive life, our 5-Year Expansion Program may be the answer, regardless of how long ago the offender was released from prison. Our program takes referrals from churches, families, probation officers, and graduates. The program can assist:
Incarcerated individuals

Individuals struggling with substance abuse or homelessness

Individuals in need of guidance on how to make better decisions

Individuals who are facing unemployment and finding their path

Graduates who have fallen

Those who have previously been through one of our programs
According to Florida TaxWatch's 2016 document, Locked Up and then Locked Out, 1 in 4 inmates reoffend within 3 years of being released. Therefore, we track and support our alumni in order to ensure that they are able to navigate any challenges they encounter on their paths. Helping our fellow South Floridians enables us to minimize recidivism, resulting in healthier families/communities and a safer Miami.
We ask that all interested parties contact our Day Reporting Center to obtain more information. Please call 313-763-9998.
Please Note: Riverside House can also provide these forms to individuals in prison. Once our team has had an opportunity to review your application, one of our staff members will contact you to discuss a customized program based on your needs.
THE JOURNEY IS FOUR STEPS AWAY

BY PHONE
Talk with an expert and learn how to overcome legal and economical barriers.

BY EMAIL
Ask questions about our program and services.
It's FREE!

BY APPOINTMENT
Schedule a meeting to review your needs and challenges.
Consultation is FREE!