Equal Opportunity Employer
Riverside House is a federal contractor and provides equal employment opportunity to all persons without regard to race, color, religion, national origin, gender, age, veteran status, disability, or any other protected classification under Federal, State, or Local Law.
The following job opportunities are available
Schedule: 5 days a week
Salary: Will be discussed at the interview
Job Type: Full-time
GENERAL PURPOSE OF THE POSITION:
To lead Riverside House small development team (currently a staff of one, the development associate who manages the database, along with events and social media consultants) in the creation and management of a diverse fund development program to significantly increase sustainable revenue for operations, capital improvements and endowment. The Director of Development will direct all aspects of the on-line and off-line fundraising program, including managing sponsorship, direct marketing, annual, major and planned gifts, special events, communications, and grant writing to obtain individual, foundation and corporate support.
ESSENTIAL DUTIES AND RESPONSIBILITIES:
Annually, create and manage a detailed comprehensive, multi-channel fund development plan to include a variety of fundraising methods that will meet or exceed the current annual fundraising goal of $250,000, while growing the goals/resources to meet the organizational needs. This includes realistic identification of resources and the expense budget required
Manage and continuously improve fund development and donor stewardship systems, including recognition, acknowledgements, record keeping, budgeting and reporting
Create an annual calendar that integrates fundraising with communications and other activities for analysis and planning
Set and achieve realistic goals for major and planned gifts, special events, foundation and corporate support, and other appropriate philanthropic revenue
Work closely with corporations to build long-term, authentic partnerships
Design and evaluate each aspect of the fundraising program for effectiveness of methods and program growth
Provide leadership and support to the President/CEO in order to involve and engage staff and volunteers to facilitate and achieve fundraising success
Identify, cultivate, build relationships with and steward prospects and donors with the ability to make five, six and seven figure major gifts
Serve as a primary solicitor for all appropriate fundraising solicitations, as well as provide coaching and support for others where they are in a better position to make the primary "ask"
Staff and support volunteer fund development committees and projects
Develop, inspire, and supervise development department staff as appropriate
Assure that the database management system (current or future) properly and effectively supports fundraising activities
Addresses and ensures fulfilling the 501(c)(3) requirements along with local requirements/registrations
Become knowledgeable about issues that relate to and impact the mission and vision of organization

 

Serve as an effective speaker/presenter for the organization as appropriate
Maintain a working knowledge of proven practices, significant developments and trends in philanthropy, nationally and in the Southeast Florida region, adapting fundraising strategies as appropriate
Professionally utilize the President/CEO in fundraising events and relations
Undertake other projects and duties as assigned by the President/CEO
Schedule: 5 days a week, 2 days work evening schedule
Salary: Will be discussed at the interview
Job Type: Full-time and/or Contract
SUMMARY
This Program Director is a full time salaried indirect supervision and direct service position. This staff member provides supervision to a team of case management staff as well as clinical services in a residential program focused on facilitating the successful transition of program participants from prison into society. Program services are holistically designed to address the physical, emotional, social, occupational and mental health needs of the target service population in compliance with the RRC/FBOP standards and requirements.
PROFESSIONAL REQUIREMENTS 
Program Director ( Licensed Clinical Social Worker (LCSW) has been granted the license that is in "good standing" from the Florida Department of Health in the year 2010 or prior.) This member has a minimum of five (5) years supervisory experience in a social work setting and has worked with clients presenting social service needs similar or the same as those of the client population served by this program. Program Director must be bilingual (English and Spanish) to meet the needs of the target population and able to work on a flex-time schedule to properly monitor services in a residential setting. This individual also has strong communication skills (oral and written) and works well using a team approach.
Requirement: Licensed Clinical Social Worker (LCSW)
ESSENTIAL DUTIES AND RESPONSIBILITIES
The following duties and responsibilities of the Program Director are outlined below. Additional duties may be assigned.
Provides indirect supervision of case management staff on a regularly scheduled basis
Audits case management files to ensure that all of the documentation and services are in alignment with a "best practices model", completed in the required time frame and in compliance with the RRC/FBOP programmatic requirements. This includes: client orientation, individual assessments, bio-psychosocial evaluations, treatment plans, progress notes and discharge summaries
Supervises case managers with the family reunification process
Coordinates peer consultations and review
Is capable of administering "In-Service" training to case management staff
Implements the "Cognitive Behavioral Programming Model" in compliance with RRC/FBOP standards
Facilitates weekly substance abuse prevention support group and transitional skills classes
Oversees Training for case managers and staff and requirements of the FBOP
Provides individual counseling to residents who are not eligible for these services off site or through other resources
Assists in the implementation of new programs for the residents
Crisis intervention as needed
Performs additional duties when assigned by the CEO and/or COO
Schedule: 5 days a week, variable shifts. Facility works 24/7
Salary: Will be discussed at the interview
Responsibilities: The Resident Monitor will work with federal inmates in our program. Candidate will follow agency procedure, will conduct alcohol and drugs testing urinalysis and will be accountable for general monitoring of residents and facility.
Education/Experience: High School diploma required
Schedule: Monday – Friday (3 days work from 8:00am to 4:30pm, 2 days work from 12:30pm to 9:00pm.) 
Salary: Will be discussed at the interview 
Education and / or Experience:
Minimum a Baccalaureate Degree in behavioral, Social Science, Social Worker, Light Counselor and psychology have demonstrated a professional ability to evaluate behavior through written communication. Experience may be substituted for the degree on a year to year basis. Bi-lingual in English and Spanish preferred.
Responsibilities:
Applicants will work directly with federal inmates within our program. Applicants will follow all agency procedures and policies. Applicant's responsibilities will include but are not limited to provide intake and orientation to all clients as assigned. Quality individual and /or group counseling provided to meet client needs, (individual treatment plan; responsive to client requests etc.) coordinate and document comprehensive case management for each client assigned, according to specific individual needs, utilizing necessary community resources. 
Bilingual (English and Spanish) Preferred
APPLY NOW
Employee Benefits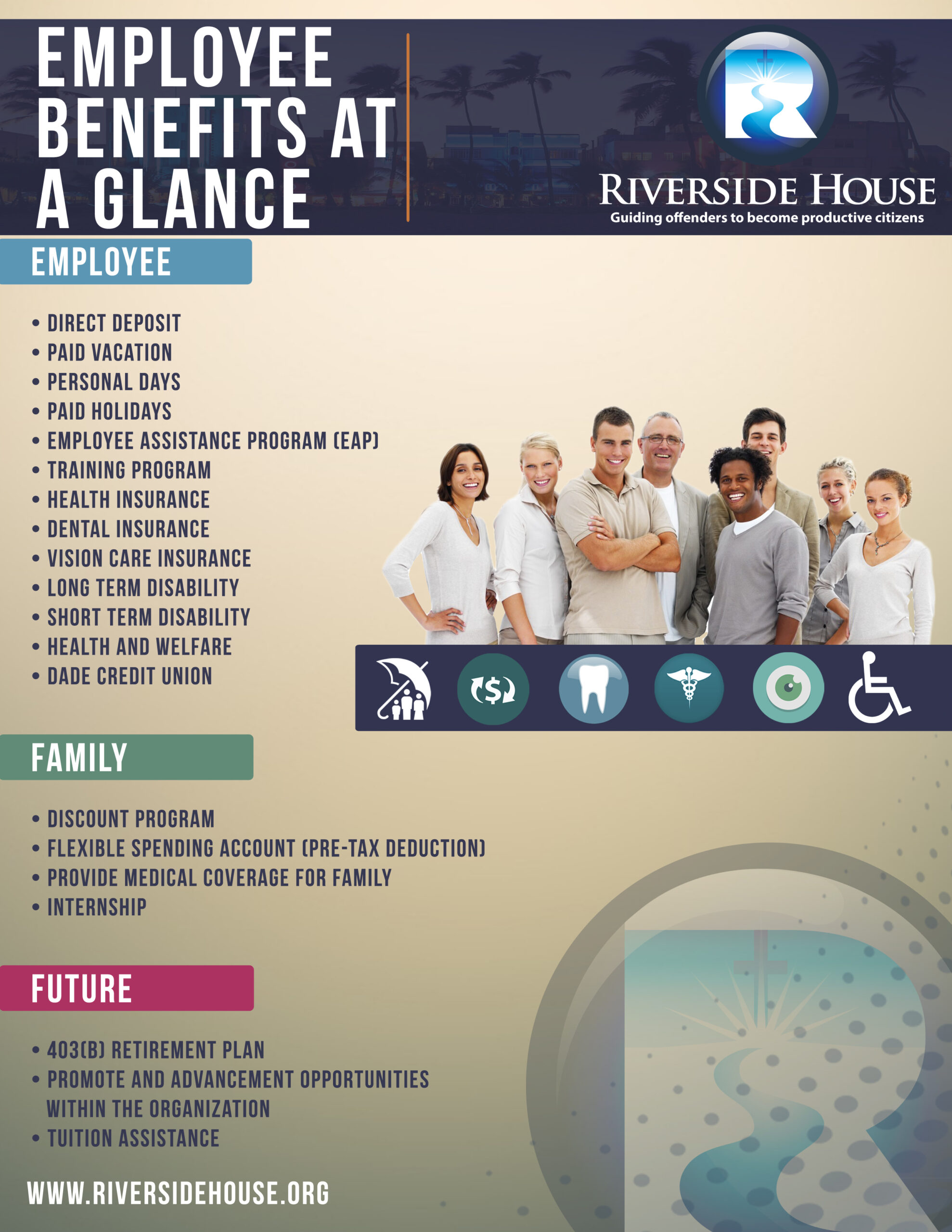 THE JOURNEY IS THREE STEPS AWAY

BY PHONE
Talk with an expert and learn how to overcome legal and economical barriers.

BY EMAIL
Ask questions about our program and services.
It's FREE!

BY APPOINTMENT
Schedule a meeting to review your needs and challenges.
Consultation is FREE!